Our motto:
We are typically atypical
We say that everywhere and to everyone. We are typically atypical. We most often create products both custom-ordered and in large volume: product stands or entire offices and showrooms.

When people enter a store, we want to hear them say: "I know this; it's made by Bakof!"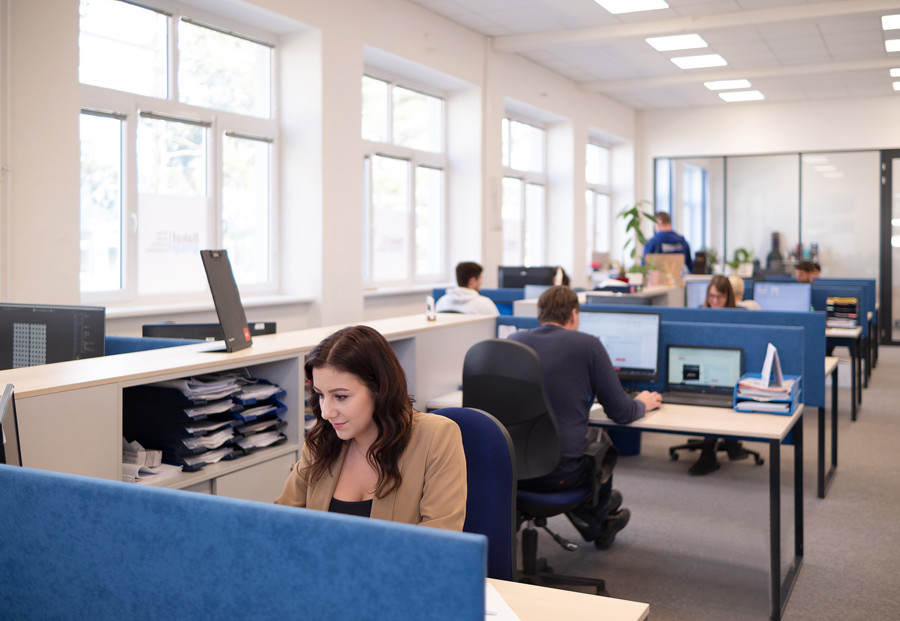 From a little walk-in pantry
to headquarters in the middle of Brno
You can increase the sales of your product without changing a thing about it. All you have to do is present it to your customers in a unique way.

The first steps of an entrepreneur are never easy. It was the same for Bakof in 2012 when we started out. Dalibor Bárta and his business partner Václav Flídr began working on their first product stands in a walk-in pantry, right next to the jars of pickles.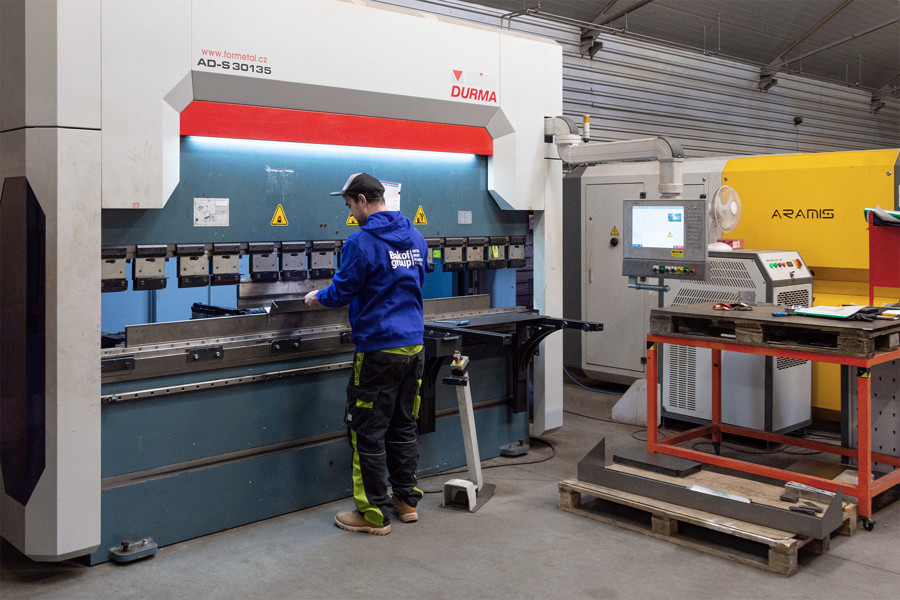 High-grade machines
and a well-coordinated team
The first years have mostly focused on finding reliable business partners and material suppliers, as well as investing in equipment and high-quality machines. Luck (or perhaps hard work) was on the founders' side and over time, a two-person start-up has become a company consisting of forty co-workers in the office and another one hundred twenty in manufacture.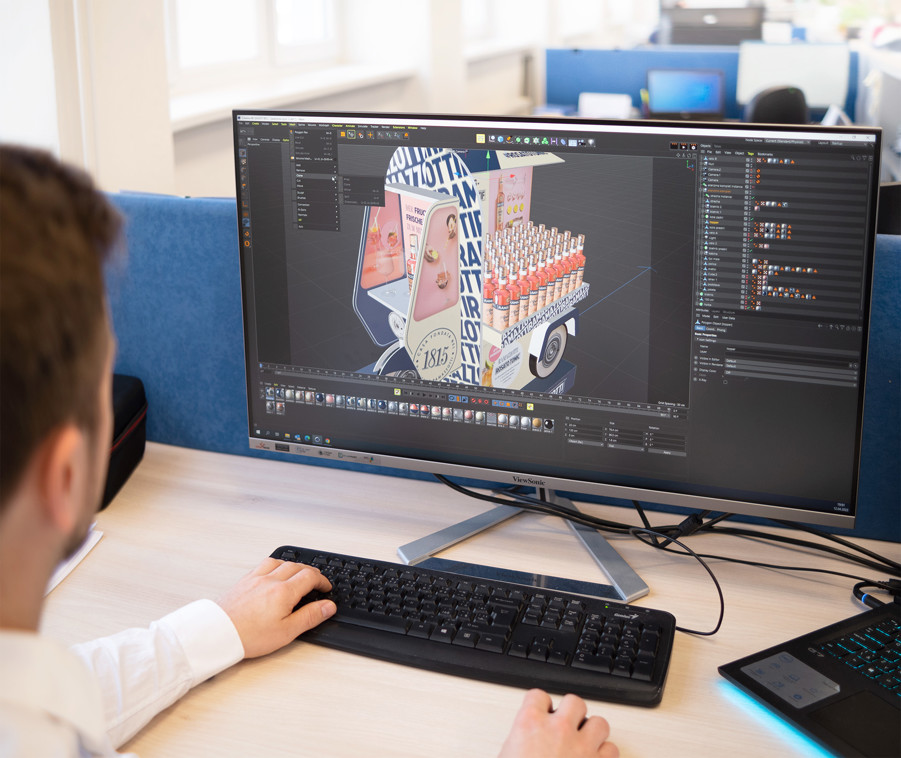 We will manufacture the impossible too
Do not expect a wave of corporate speak and endless bureaucracy here. On the contrary, every employee is fully trusted and free to make decisions, which encourages a great sense of responsibility. The philosophy of the company founders and the company itself is keeping a human approach, staying creative and brave enough to attempt the seemingly impossible. Because that is the difference between your everyday company and Bakof.

The clock is ticking, but we're keeping up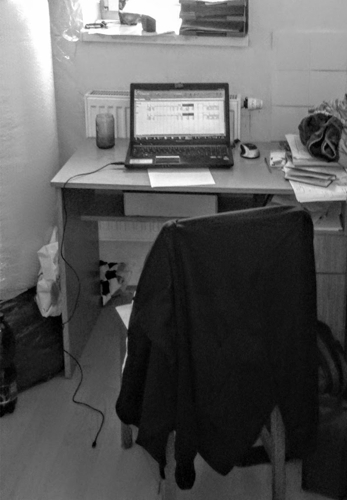 Bakof was born
The Bakof company was born and with it, our first product stands. Considering the founders were inspired by Steve Jobs, Steven Wozniak and Ronald Wayne, who created the first Apple computer in a garage, where else could our first products see the light of day other than in a pantry, surrounded by pickle jars and cleaning tools?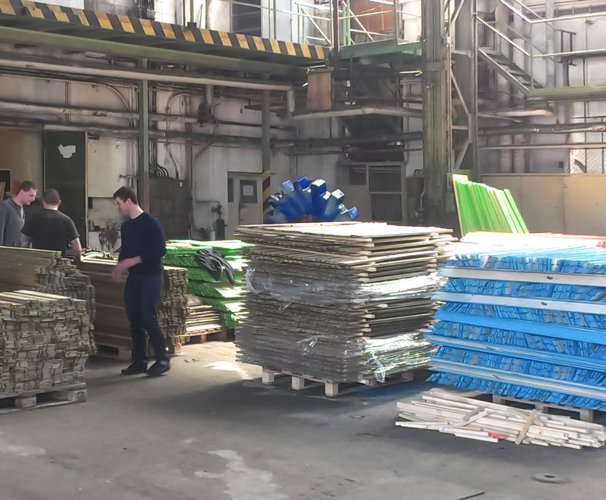 First big order of custom decorations
Our storage rooms were slowly filled with products. For we hit the first milestone and our dream of a large-scale project became true: we were busy working on custom decorations.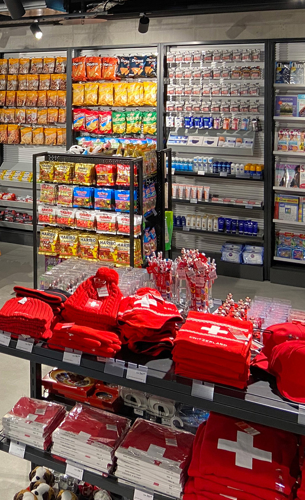 Shopping trip to Switzerland
Designing interiors down to the last door handle is something we enjoy tremendously! We faced a considerable creative challenge designing a three-story department store in Switzerland. The client insisted on completion within an extremely tight timeframe. Although it just wouldn't be like us if we didn't shake hands on it. Based on the initial discussion that went into great detail, we were able to carefully plan out every single square centimeter, get all the custom furnishings built, deliver it to Switzerland and assemble it there. And all of that in 10 weeks.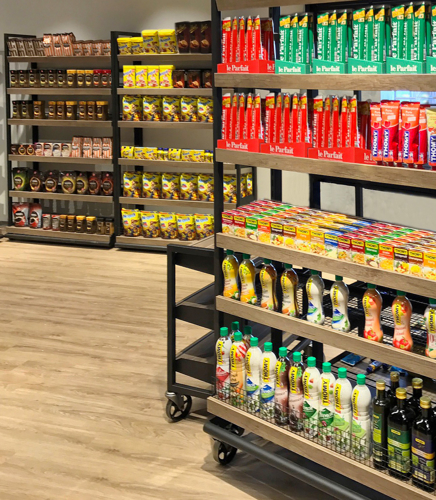 First Swiss store for the Nestlé company
A literally sweet offer of a project in Switzerland from Nestlé came in. We designed the complete store premises ─ from preliminary draft to the tape that was cut during the grand opening.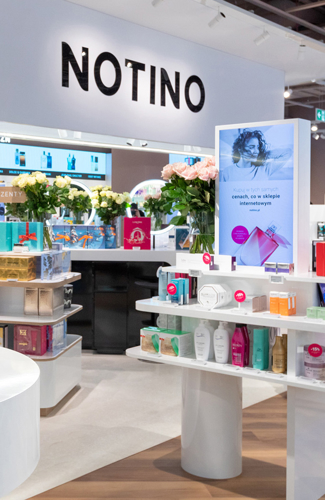 Dancing through Notino into all of Europe
Skin care, makeup, hair and body care, perfumes ─ these are some of the product types Notino perfume stores sell in their brick and mortar stores. And because visual elements play an important role in the field of cosmetics, we at Bakof took charge of bespoke design and creation of interiors for their stores. That required, for example, choosing special types of light sources and mirrors for the most accurate testing of daytime and nighttime makeup, or creating a furniture layout that was both logical and practical.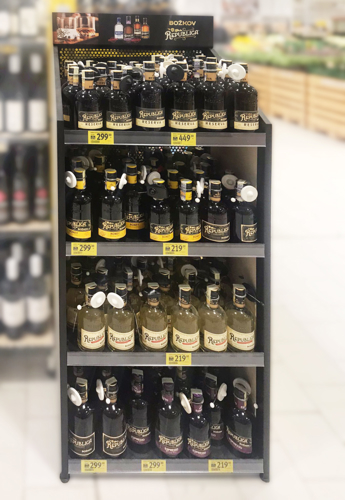 Bakof caught the attention of big brands
Word spread among the brands and our name was being heard. Even including the big ones. Pilsner Urquell, Stock Pilsen distillery, Stihl chainsaws ─ even companies like these started to notice us and asked us to work with them.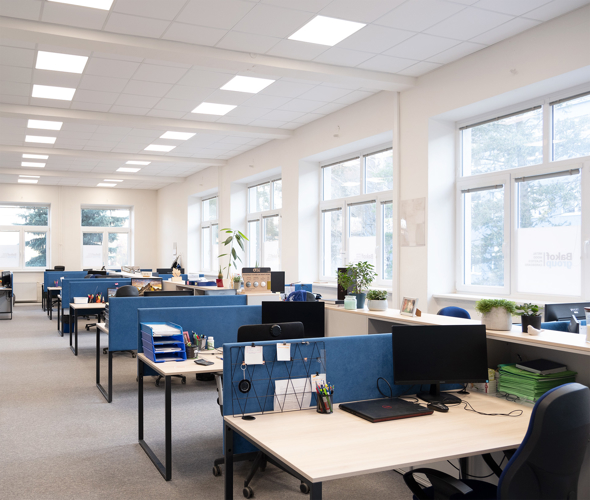 Moving to new offices
We gradually continued to grow until we finally outgrew the space we originally had. And so we moved into new office space in the area of Královopolská Engineering Works in Brno.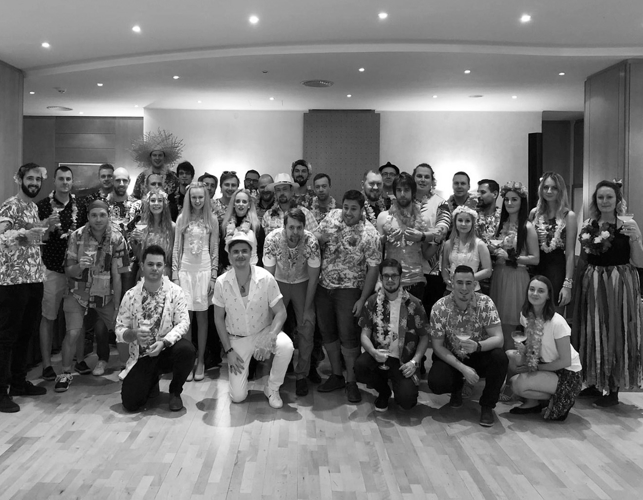 There's already more than 30 of us
It's finally here. Two enthusiasts of hand-made design became a company with a solid foundation and more than 30 employees! Bakof crossed the milestone of thirty employees and bravely embarked on a journey towards new orders and new challenges.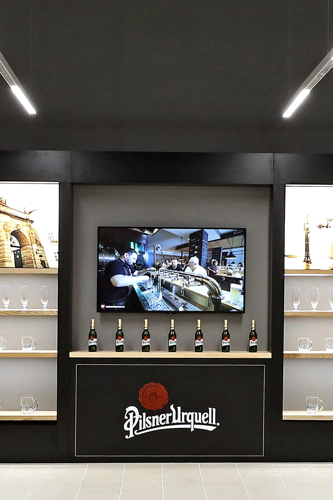 Bitter sells better
Our work produces tangible results. This can be confirmed by our client Pilsner Urquell, for whom we designed a series of stands to be installed in the supermarket chain Kaufland. Of course, that order had many specifications which we had to respect, so that our stands fit the general appearance of the store. Our creativity was not restricted though, so we were able to design 100 unique stands that brought the brewery more customers and increased its sales by 20%.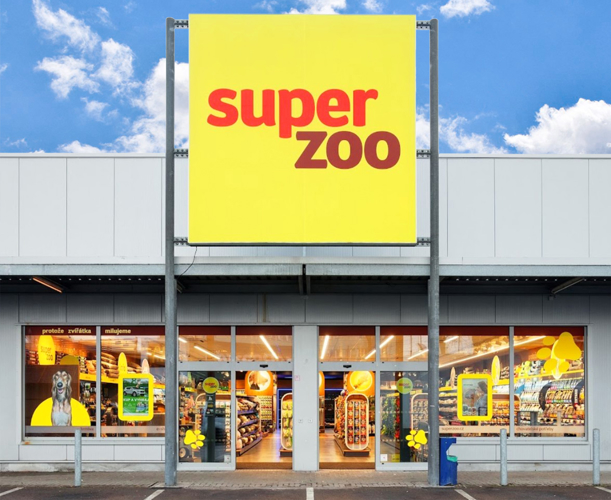 Furnishing Super Zoo pet stores
The next big project stood ahead of us. This time, we joined with the Super Zoo pet store chain. When you visit one of their branches spread across the Czech Republic, don't forget to take a good look at the furnishings. Those are our work.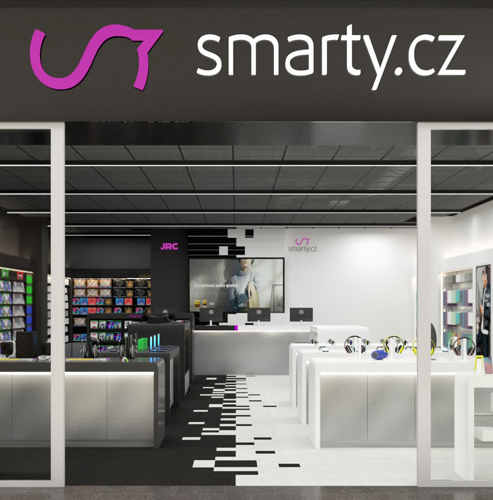 Grand opening of Smarty stores
Smarty, one of the largest companies with specialty stores focused on mobile phones, tablets and accessories, says they understand smart things. Well, and we at Bakof understand what elements and decorations the customers respond to best.

We know our strengths well

We are typically atypical

There are no boundaries for us

We solve the seemingly impossible

Speed and quality is our middle name

For every part of the production, we have experts

We are a family business and we stick together

We produce custom orders in large volumes

We get an A+ for punctuality
Owners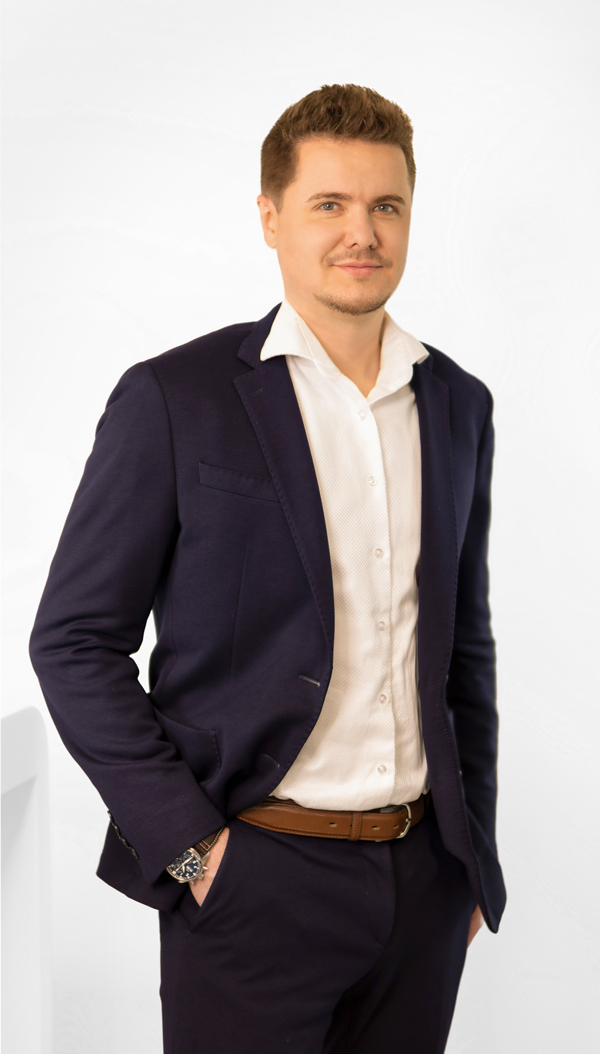 Dalibor Bárta
Chief executive officer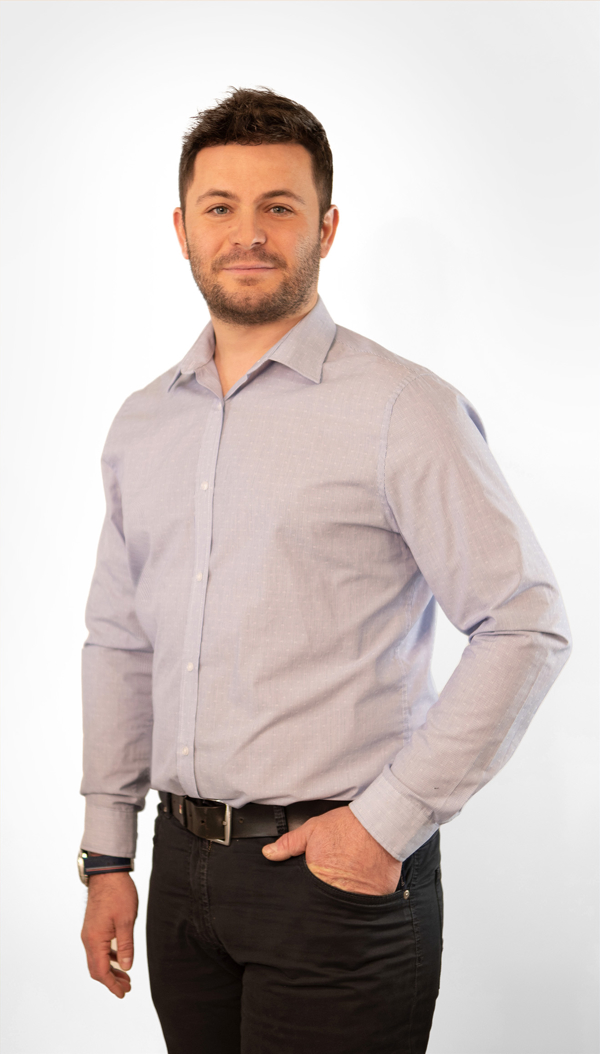 Václav Flídr
Chief Technical Officer
Management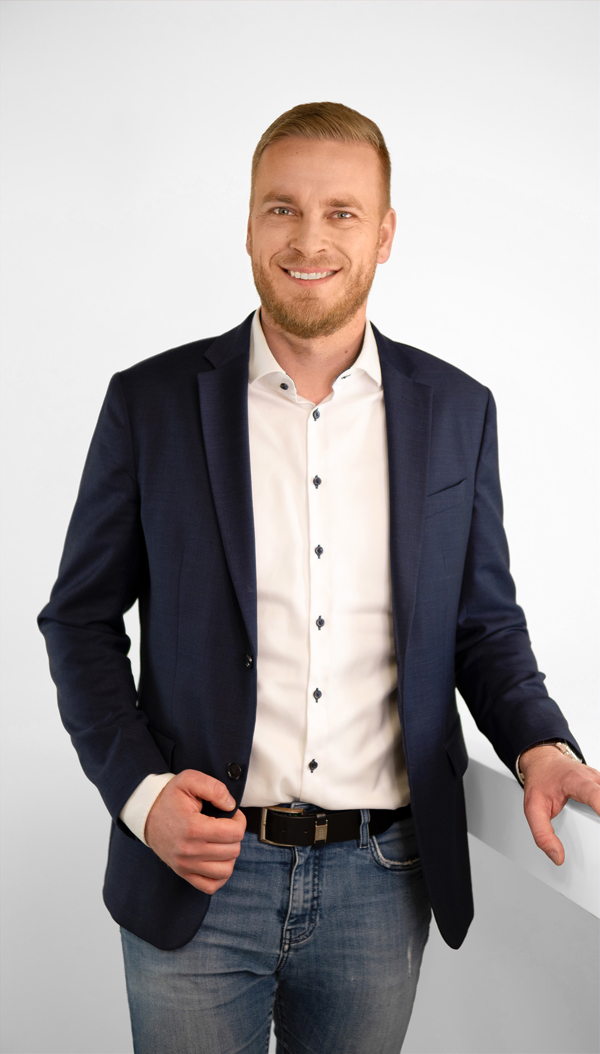 Vítězslav Joch
Sales director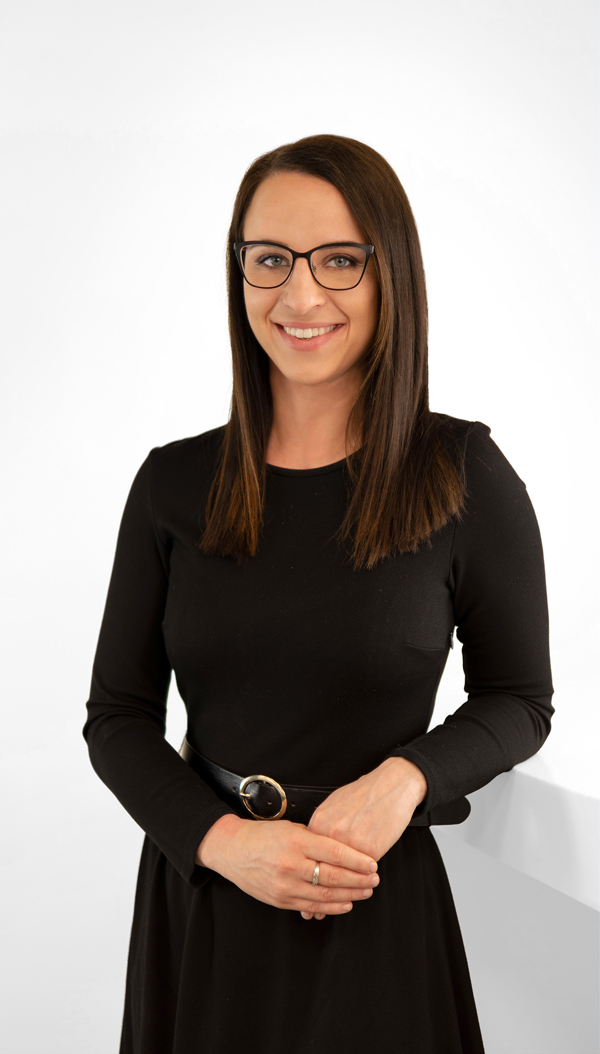 Radka Kružíková
Operations Director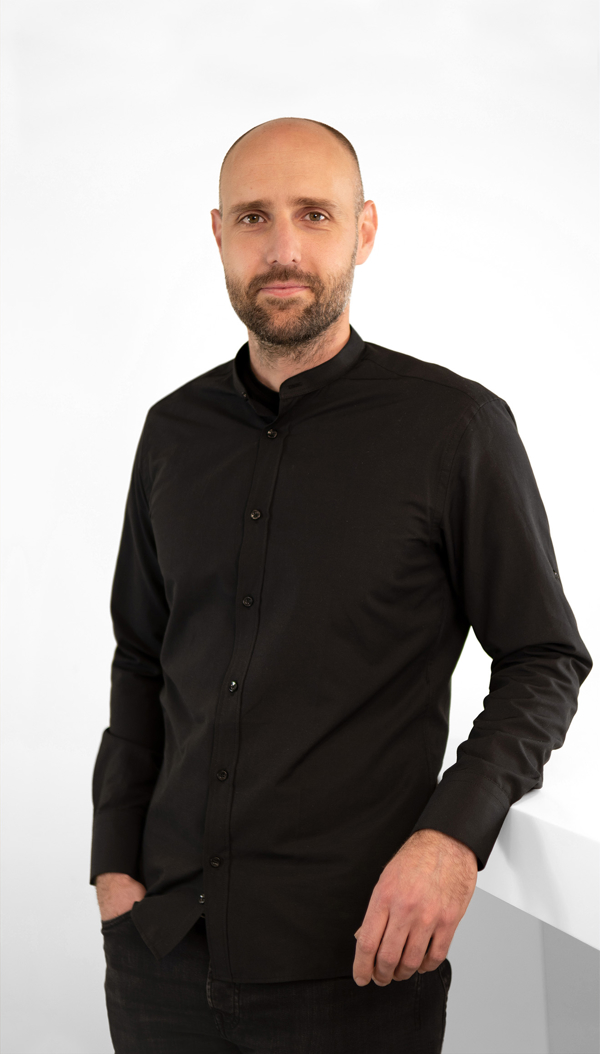 Luboš Gryc
Head of interior development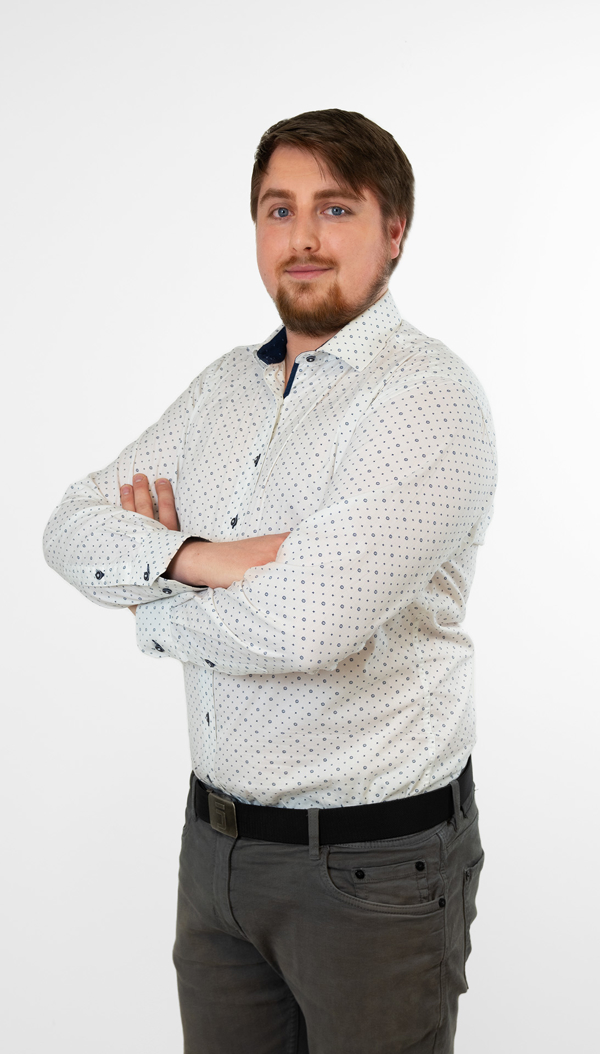 Jan Kučera
Warehouse manager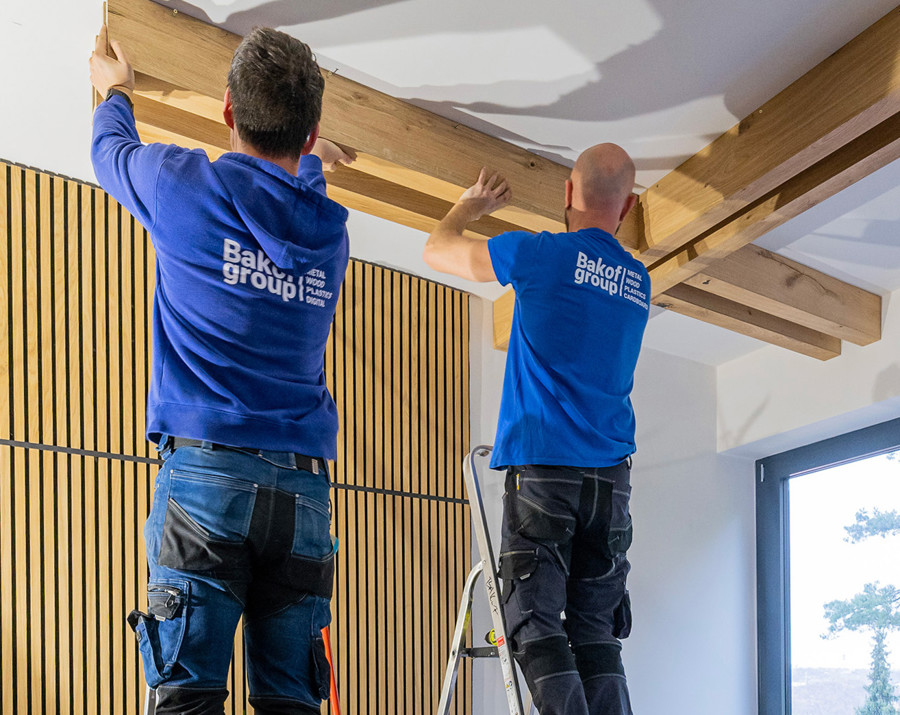 Come and join our team
Want to become a part of the Bakof team and start exceeding your limits as well as clients' expectations? Are your studies related to furniture? Do you want to get professional experience at our company? Contact us. We may be looking for someone just like you.

We stand behind our work and so do our clients
We can definitely recommend the Bakof company for two reasons: price and quality of work. What's more, we encountered no problems during our collaboration.
Mgr. Petr Šurek
Brno-Bystrc Grammar School | headmaster
Our initial ideas have been accepted and executed even better than we expected. It's really convenient when construction, design, manufacture and delivery all come from a single source. We have been impressed by the entire workflow of the project. Very transparent communication, good visualizations and reliable timing. We often keep the first sample without changes and use it as the final product. And even when we do add some specific requirements during a project, the supplier is always able to incorporate them in timely manner.
Honestly ... I was surprised how smoothly everything went. This is rare these days; that's why we greatly appreciate the quality of equipment and the work of all the team members that we worked with during our collaboration. We would recommend Bakof without reservation to anyone who needs interior outfitting.
Car dealership showroom Vrchlabí
We started working with Bakof after our designer recommended it. We really liked the willingness and detailed attention paid to each element, as well as the general management of maintenance, delivery and scheduling. That's why we like passing on our recommendation of Bakof.
I will answer the most important question ─ yes, I would recommend Bakof!
Brno University of Technology
These are some ideas we have turned into reality