You won't be able to
take your eyes off our stands
You have seen us, maybe without even knowing it. While you've been grocery shopping, during events, walking by us in the office during meetings, even in hotels and restaurants. Our products aren't visible, but we make sure that the presentation of your products is perfect every single time. We are the Bakof company and we design and produce shopping stands.

You're looking for a solution for the issue of POP & POS

Why choose POP & POS from us?
Limitless choice of material
Stone, metal, wood, glass or plastic ─ we can handle any kind of material that you can come up with.


Five or five hundred units
Five stands or five hundred stands – we simply don't do limits. We'll make all the stands that you can fit in your store!


From mini-solutions to mega-solutions
Lovingly crafted little stands for chewing gum are no problem for us, and neither are the ten-meter-long product shelves in supermarkets.


Always original
Little works of art. Each stand is imbued with uniqueness and originality.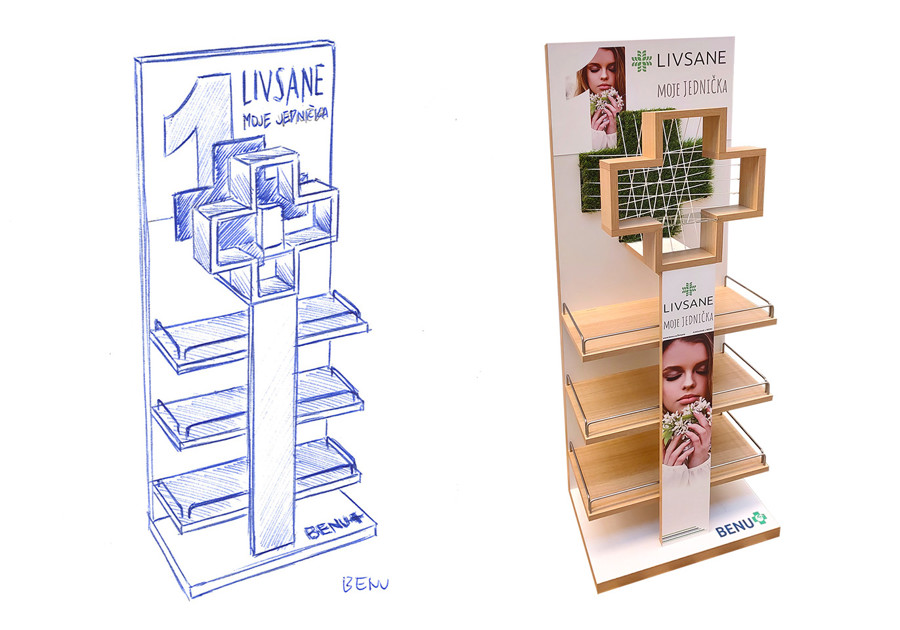 We think outside the box
There's no idea so crazy that we couldn't design and produce it. Our POP & POS stands are product art brought to absolute perfection. Our repertoire includes permanent stands and banners, window dressing as well as entire shelf systems and shop-in-shops.

And believe it, there's a lot to choose from: countertop and floor stands, illuminated advertisements, stands with LCD screens and motion detectors as well as wall systems and signboards. All you have to do is point at it.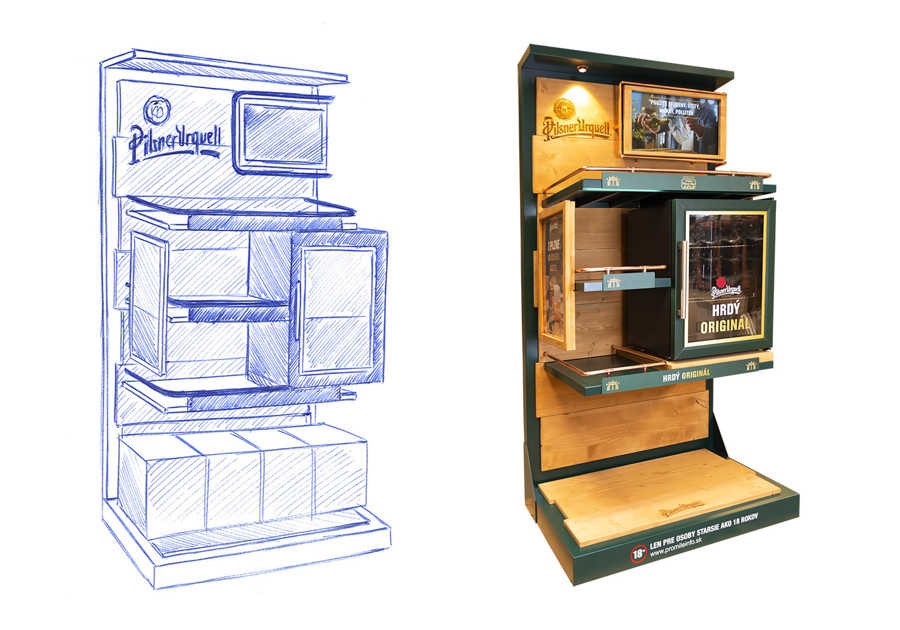 When a sketch becomes
a real stand
The size, material and number of stands is for you to decide. Metal, wood, glass, plastic or even stone: none of those are an issue and we regularly work with them.

From the very first sketches, we take care of the entire stand production: from 3D drafts through development, the choice of material, the manufacturing itself, up to loading the end result onto a truck and shipping it to any place in Europe. And all of that will be right on time and without exceeding the agreed-upon price.

Our production of stands
follows clear steps
Gathering ideas
We discuss. Together, we establish your needs, purpose of the stand and budget.

Casting a vision
Our designers receive assignments, sketch out the first drafts and discuss solution proposals with you.

Creating visualizations
Drafts get closer to reality in 3D illustrations, allowing you to imagine the real-life end result. Then comes the sampling.

Turning ideas into reality
The design is done; the next step is to test the durability. As long as everything's in order, we begin production.

Product arrival
In 3–6 weeks, you will receive your order. No matter if your order is for 100 stands or 1,000 stands, we can deliver them right to the front doors of your store.

A partnership that pays off